Australia sends something to India, makes both China and Pak worried!!
Tensions and conflict between India and China are growing rapidly. The good relations of India with other countries has created panic for China. Now Australia did something which showcases Modi's foreign policy in front of the whole world!!
In between the ongoing Doklam issue between India-China, India had received a diplomatic and strategic success. Australia gives India such a thing which the previous government failed to bring. Modi proves again that he is the most understanding and brilliant Prime Minister which India had ever had.
The first vessel of Uranium has departed for India from Australia. This Uranium will be used create nuclear energy as well as in making of nuclear weapons.
Getting Uranium is one of the biggest dream India had ever had. Earlier to Modi government, when the Congress was in rule, they had tried hard to bring Uranium to our country but they failed. But here, Modi in these 3 years did this job of bringing Uranium which the Congress government who was in rule for so many years failed.
Uranium is that material which is used for the making of atom bombs and nuclear energy. India will use this Uranium to produce nuclear energy for peace. But this is all to show off, who knows India might use this for the making of nuclear weapons.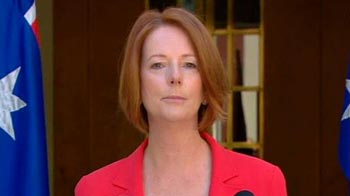 Australian Foreign Minister Julie Bishop who came to India for tour said,"The first consignment of Uranium from Australia has left for India as a commercial agreement between India and Australia."
In the matter of China while placing her concerns on the ongoing India-China conflict, it should be sorted over with cool mind and not by getting into an attacking mode. Australia is also making India a member of Nuclear Supplier Group.
Continuous discussion has been going on since the news arrived the the first vessel of Uranium has departed from Australia to India.